Many times when making mockups or design illustrations, I have found myself wanting to include a cursor in the image to show what the user would click on. I have scoured Google Image search too many times, looking for a decent, transparent and preferably scalable vector version of a standard cursor and I never found one that I was quite happy with. The worst part of all of this, is that Mac OS X actually uses vector images for its cursors internally. Some of those cursors are hidden away in a system folder, where they are up for grabs. On OS X 10.7 (Lion) they are here, in all their beautiful vector glory:
/System/Library/Frameworks/ApplicationServices.framework/Versions/A/Frameworks/HIServices.framework/Versions/A/Resources/cursors
Unfortunately, the most important cursor is missing: the arrow. In this discussion on StackOverflow someone pointed out that the "contextualmenu" cursor has an arrow in it that bears striking resemblance to the one used as a regular pointer. All it takes is some cleaning up, and that's just what I did.
It's all vector, so it scales beautifully to whatever size you need and it looks best with a bit of drop shadow, like on the original.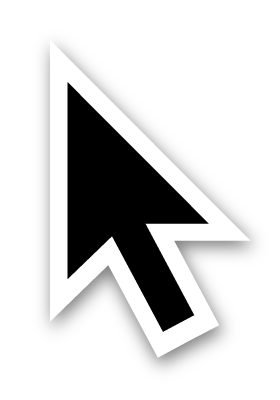 Download the Mac OS X Vector Arrow Cursor for your own projects.