I've had the pleasure to work on some fascinating projects. These are some of the highlights from way back (pre 2012).

Little Printer is a clever connected device that prints a sort of personalised mini-newspaper on demand. You subscribe to various publications using your phone and then regular updates start printing. I'm currently working on a little printer publication with daily news about new and updated properties on the market. Read more…
Nestoria

I am currently working on improving Nestoria, a property search engine. Unfortunately I can't quite show those things here yet, so more about that later. In the mean time, check out this work-in-progress experiment on map visualisation…
Eyes-Free Touch Controls

Touch screens are rapidly becoming more ubiquitous. Unfortunately, they are not without problems. The same properties that make them so flexible and powerful, make touch screens demanding of visual attention. I worked to improve that. Read more…
Nestoria Mobile

Nestoria Mobile is a slick real estate search engine that helps you find houses, flats and more to buy or rent. I worked on the mobile-specific site. It is built using HTML5 to provide an app-like experience through the web. Read More…
ParleVision

ParleVision is a framework for rapid prototyping of computer vision applications that allows non-programmers to visually compose transformation pipelines using a drag & drop interface and provides a simple API so even inexperienced programmers can write extensions. Continue reading…
Anemone

Anemone is a social interactive bar installation that aims to connect people hanging around waiting for drinks by projecting an interactive underwater-world on top of the bar's surface that responds to hands and drinks. Continue reading…
Discoverijssel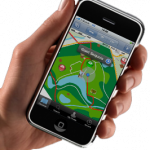 Discoverijssel is a mobile application concept that aims to help people get more out of their day out while they discover the natural landscape of the Dutch province Overijssel with information and shared experiences. Continue reading…
TeddIR

TeddIR is a tangible information retrieval system for children. It allows children to search for library books without using a keyboard. Instead, they formulate queries by putting RFID-equipped tangibles in coloured boxes. Continue reading…
iO Touch Pro

The iO Touch Pro simplifies health care registration. Nurses and other home health care professionals carry an NFC phone that reads client cards in patients' homes; removing the need for paper administration while providing access to schedules, patient information and messages.
VideoTrees

VideoTrees are pictorial, hierarchical representations of video that can easily be browsed. They help to quickly grasp the content of the video and determine its relevance in an information retrieval context. Continue reading…
Inaudible Melodies

This modern-day colour organ was inspired by the 18th century mechanical devices built to represent sound or to accompany music in a visual medium. It combines music and colour theory to visualise any MIDI keyboard or piano as streams of particles. Continue reading…
Unitvd

A video player with a peer-to-peer recommendation engine that suggests videos to watch based on the viewing behaviour of its user and that of others in the network. Continue reading…