It has been very entertaining to follow the news around the infamous Samwer brothers – the German trio that set the standard for copying successful businesses. Like them or not, they were able to outrun a giant like Groupon and even snatch some cake from Amazon.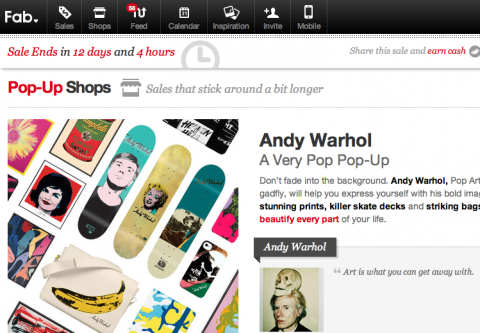 Last month, Businessweek already ran an exposé on the Samwer's latest ripoff: Bamarang. It's an exact copy of daily design deals site Fab (it even looks the same) and in line with the proven Samwer recipe it does exactly what Fab does, in countries where Fab doesn't do it (yet).
This time, however, even the Samwer brothers may be out of their league. As Pando Daily writes: Bamarang is selling the same (carefully curated) products as Fab; with or without the desiger's participation.
Ironically by ripping off Fab, Bamarang shows that it lacks the single thing that makes Fab.com successful: originality. People visit Fab, because it is seen as an authority in design. People trust that Fab will curate the things it takes on and by piggybacking on Fab's curation, Bamarang is basically showing that they are not capable of that. Rather than setting the trend, it follows and as such it loses all credibility. You can rip off the product, the design and even the inventory, but you can – by very definition – never rip off originality.